California Pioneer History Day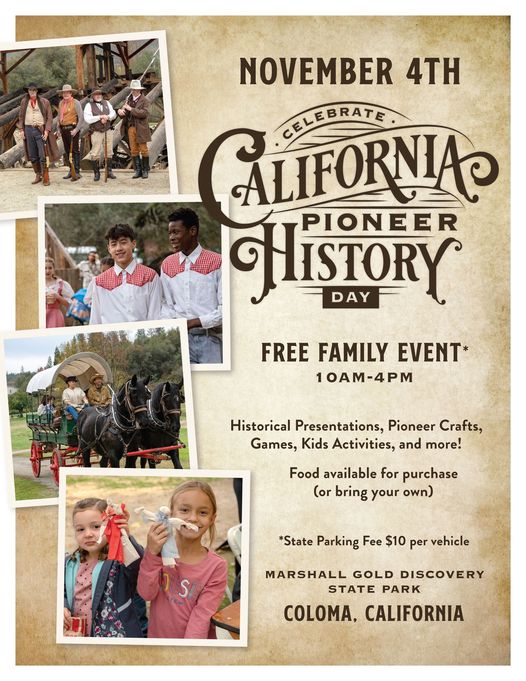 California Pioneer History Day is celebrated at the Marshall Gold Discovery State Historic Park in Coloma, CA. It is an all-day event that highlights the contributions made by various groups to the early history of California. The 2021 family-friendly event will feature many hands-on activities for both children and adults on pioneer life, and will include historic exhibits and demonstrations from the Chinese Friends of the Railroad; Gold Rush Jewish Community; the Black peacetime military unit, the Buffalo Soldiers; the Mewuk Nisenan Native American Tribes; the Japanese Wakamatsu Farm; the Pioneer Methodist Church of 1851; and the Mormon Battalion, whose members were with James Marshall in Coloma when he discovered gold.
This event is held biennial and is sponsored by the California Pioneer Heritage Foundation and the Sacramento and Roseville Communication Councils for the Church of Jesus Christ of Latter-Day Saints. CLICK HERE to view a 47 minute coverage of the event in 2016, which was taken and posted to YouTube by a local TV station.