Marshall Gold Discovery State Historic Park. Coloma, CA
(Various events throughout the year)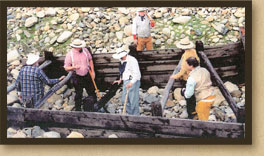 "Mormon Boys" working on the tailrace of the sawmill and discover what appears to be gold.
Telling the story of building the sawmill and discovering gold while living in the "Mormon Cabin."
Mormon Battalion Days Old Town San Diego, CA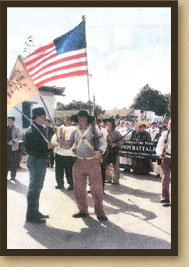 Swallow's Day Parade San Juan Capistrano, CA
Sutter's Fort Sacramento, CA
(Various events during the year)
Encampment with in the fort.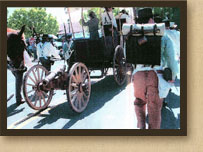 One of the cannons obtained from Capt. John Sutter.
Frontier cooking at the fort.
Fort Moore 4th of July Celebration Los Angeles, CA
Commemorating the Mormon Battalion raising the first American Flag in Los Angeles, July 4, 1847.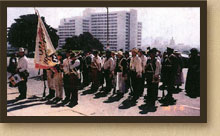 The Mormon Battalion and Fort Moore group.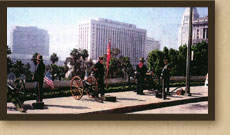 Getting ready for the multi-cannon salute.
The Fort Moore Mormon Battalion Monument in Downtown Los Angeles.
Very Heavy Media Coverage!
An annual Downtown Crowd Pleaser!
Gold Rush Days Old Town Sacramento, CA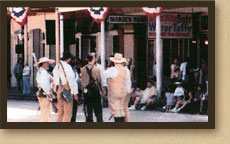 Talking with the crowd in Old Town.
Dutch oven cooking for the group.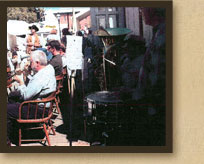 The Mormon Battalion Brass Band
Grape Festival Escondido, CA